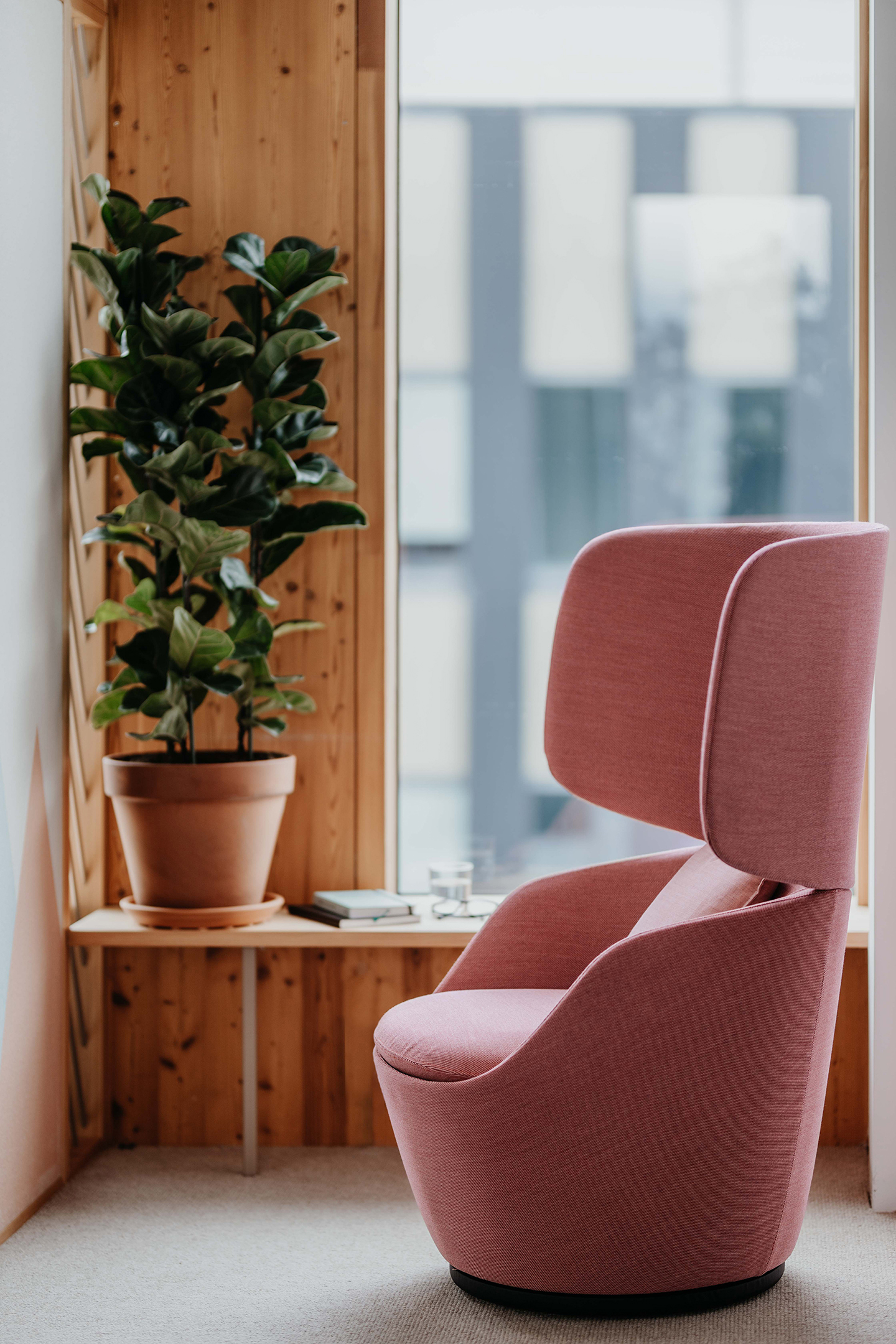 Workspace in office tower
Interior Design 2021
Nina Mair and her team have recently completed the interior design for a renowned service company, offering its staff an atmospheric and flexible new workspace. Located in an office tower in Innsbruck, Mair's empathetic concept guides the way the space is used by employees—whether they seek privacy, communal work environments, zones to hold meetings or a spot by the window to enjoy lunch.
Mair explains: "During the last year when working desks have moved into one's home and actions have moved mainly towards the digital, it has become increasingly difficult to experience any feeling of community. People are craving a sense of collectiveness at the workplace, increasing the necessity for well-designed communal areas in offices." In response to this, Mair's design rethinks the workspace in an effort to support a healthy, collaborative and mindful professional environment.
The light-flooded office serves a team of approximately 30 people. Nina Mair's strategic design functions as a micro-architecture—utilizing acoustically effective partitioning walls and thoughtfully placed greenery to create enclosed nests within the greater office complex. Nina Mair's concept allows for a versatile use of the redesigned zones. All bistro tables can be easily rearranged into a long table for celebrations or events, while the lounge area integrates the Bernard seating collection, highlighting the versatile possibilities of its unique L-shaped backrest. A high-backed armchair provides an inviting and intimate place to share casual conversations. Built in wooden seating optimizes the floorplan and creates clean leading lines.
Speaking about her enduring philosophy to improve well-being through design, Mair explains: "We need spaces that encourage creativity and human interaction to increase a sense of well-being. The mindfully designed details of the interior are intended to express appreciation and care towards each of the staff members."The created colour and material palette brings a refreshing perspective to the office environment. Nina Mair employs natural materials such as larch wood, leather, delicate wool fabrics and linoleum, all of which are long-lasting, robust, easy to maintain and are proven to increase wellness. Uplifting hues such as teal, pale blue and peach complement neutral shades. The generous glass façade takes in ample light and ensures staff can enjoy watching urban life below, framed by a breathtaking alpine panorama.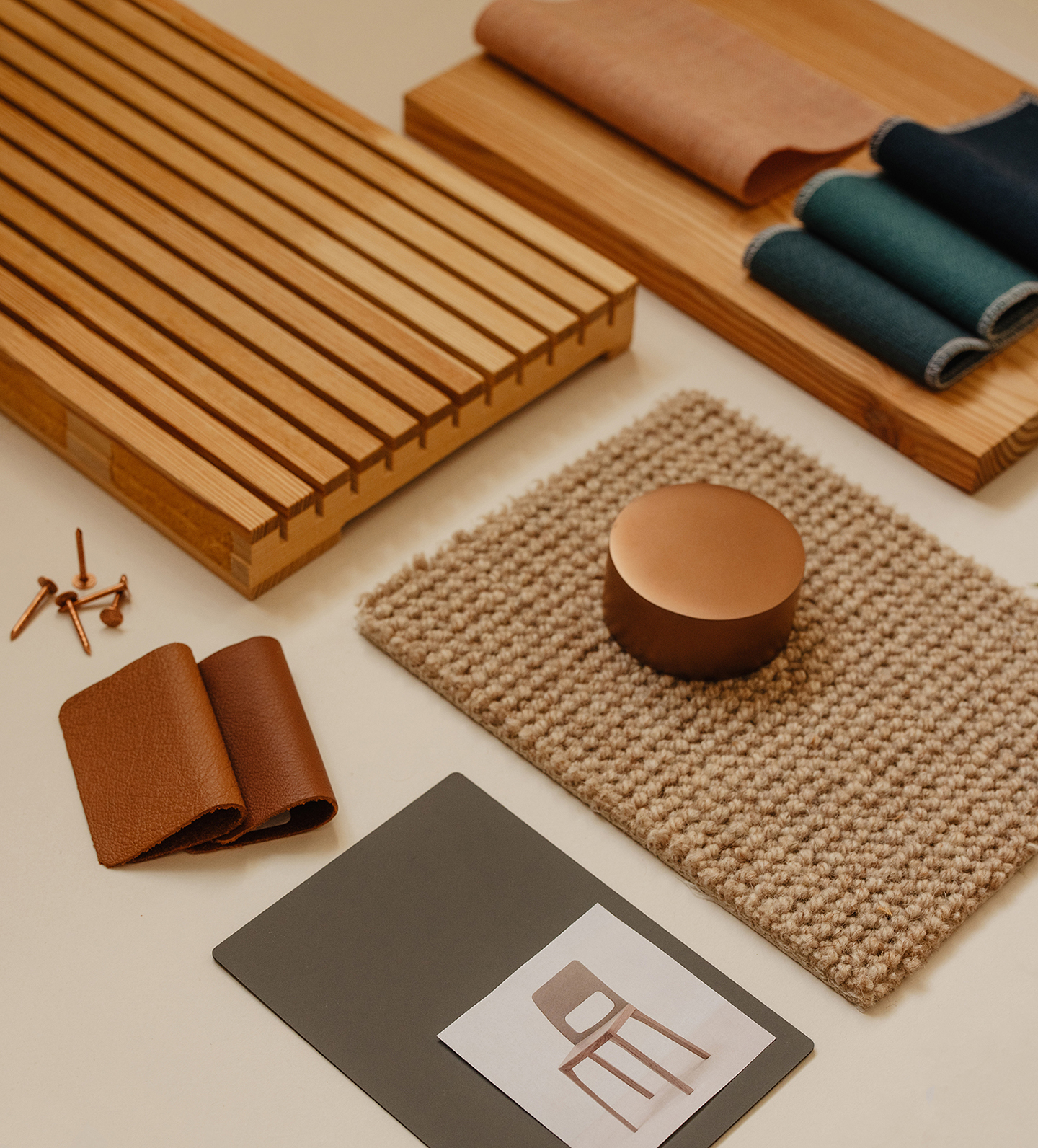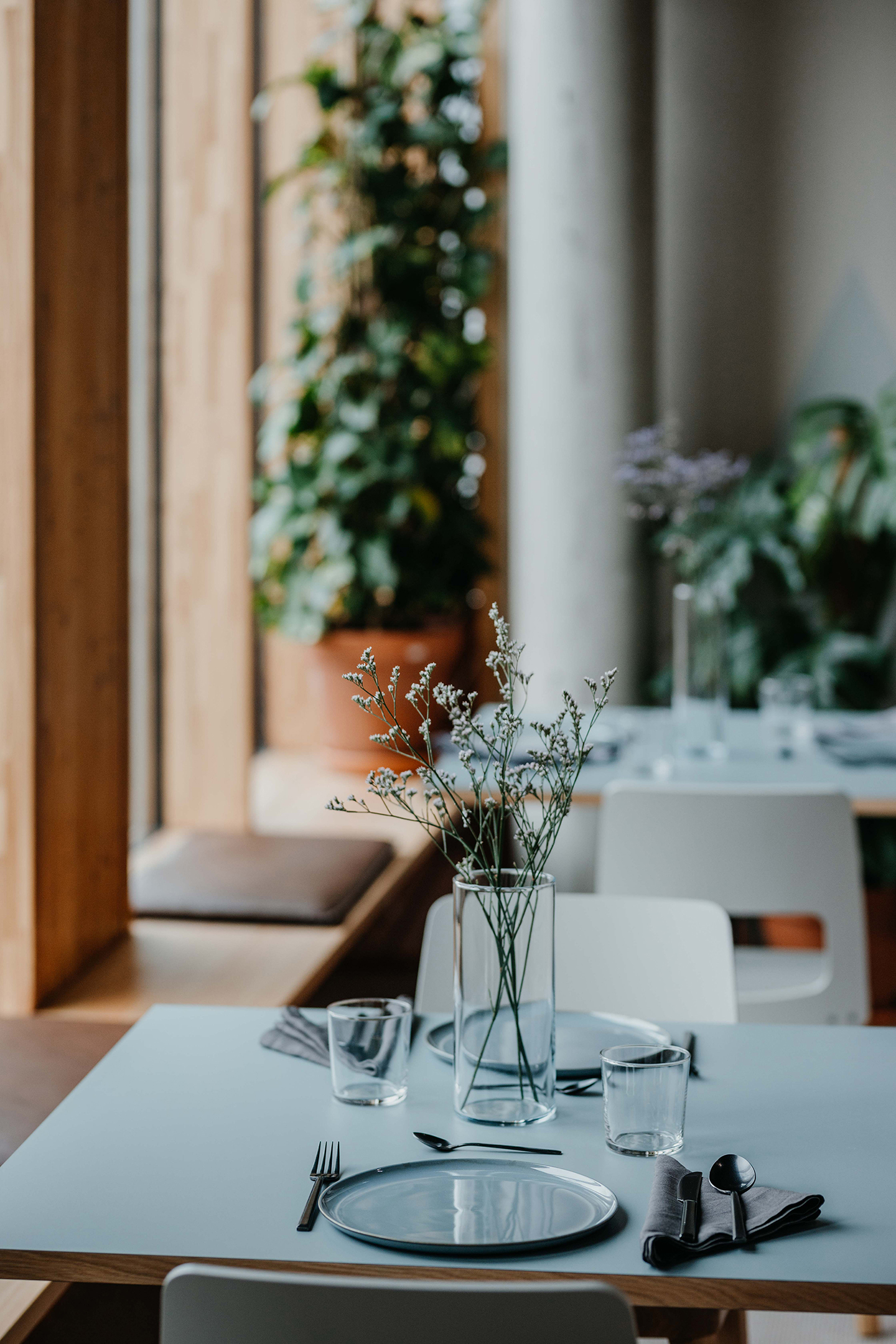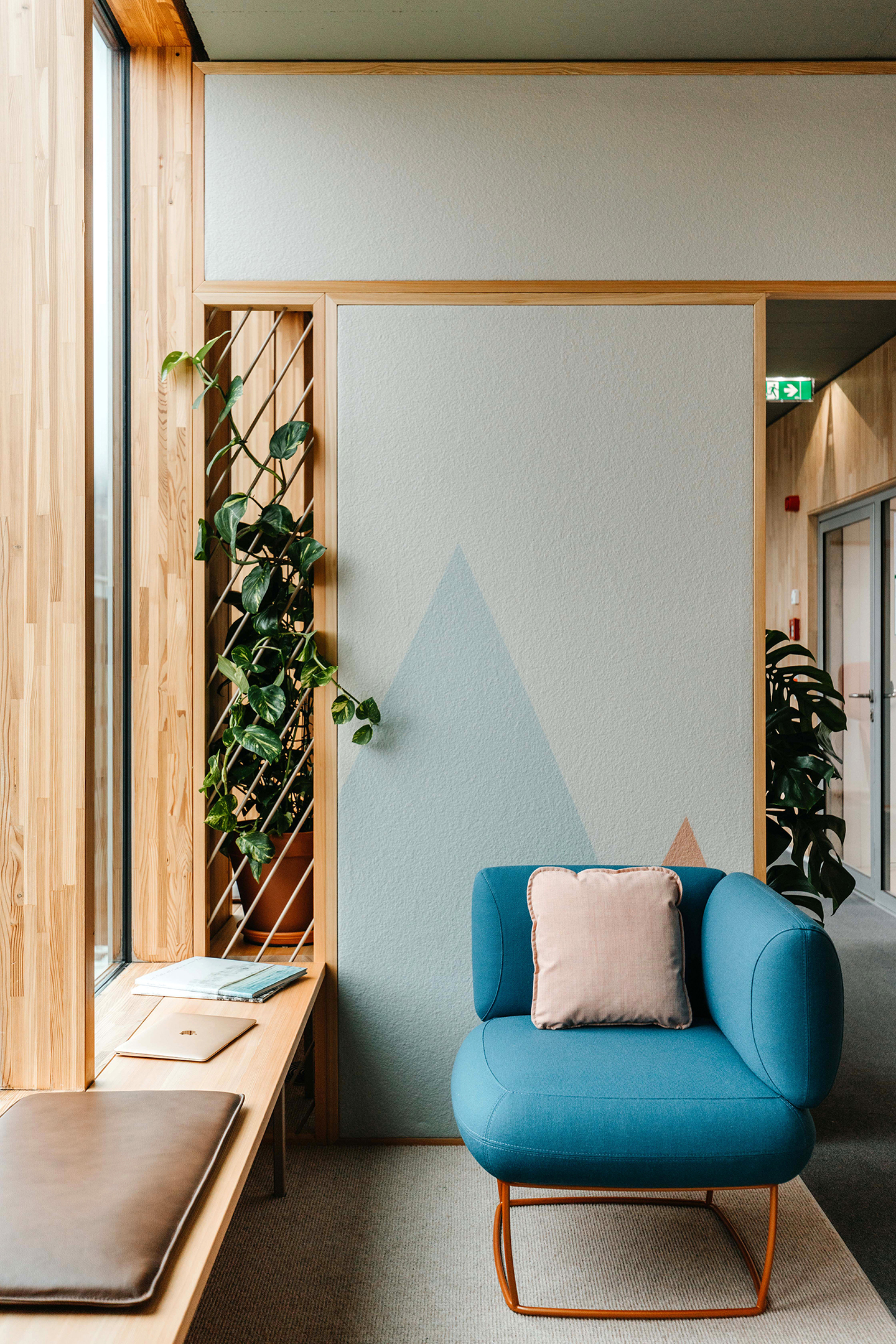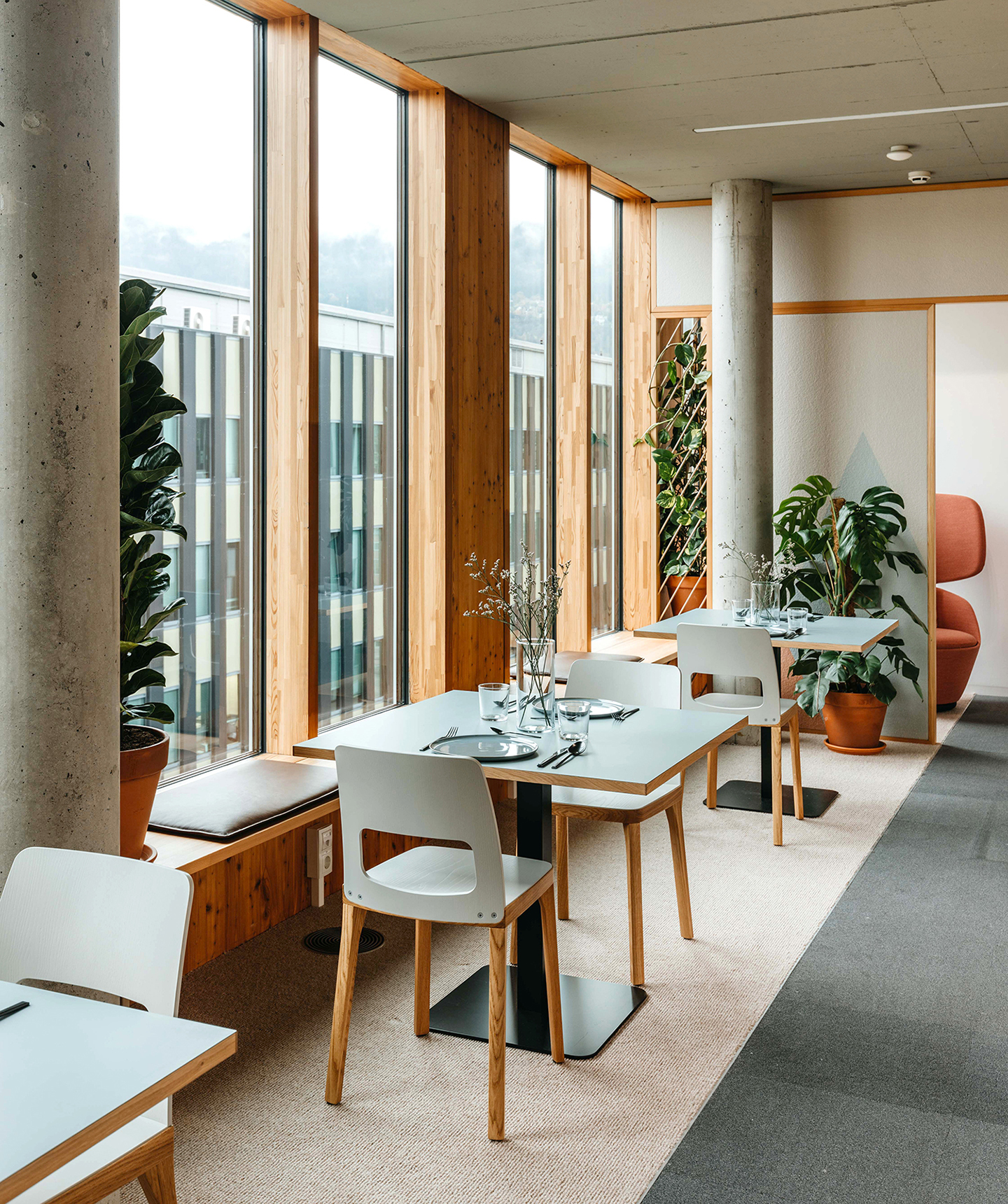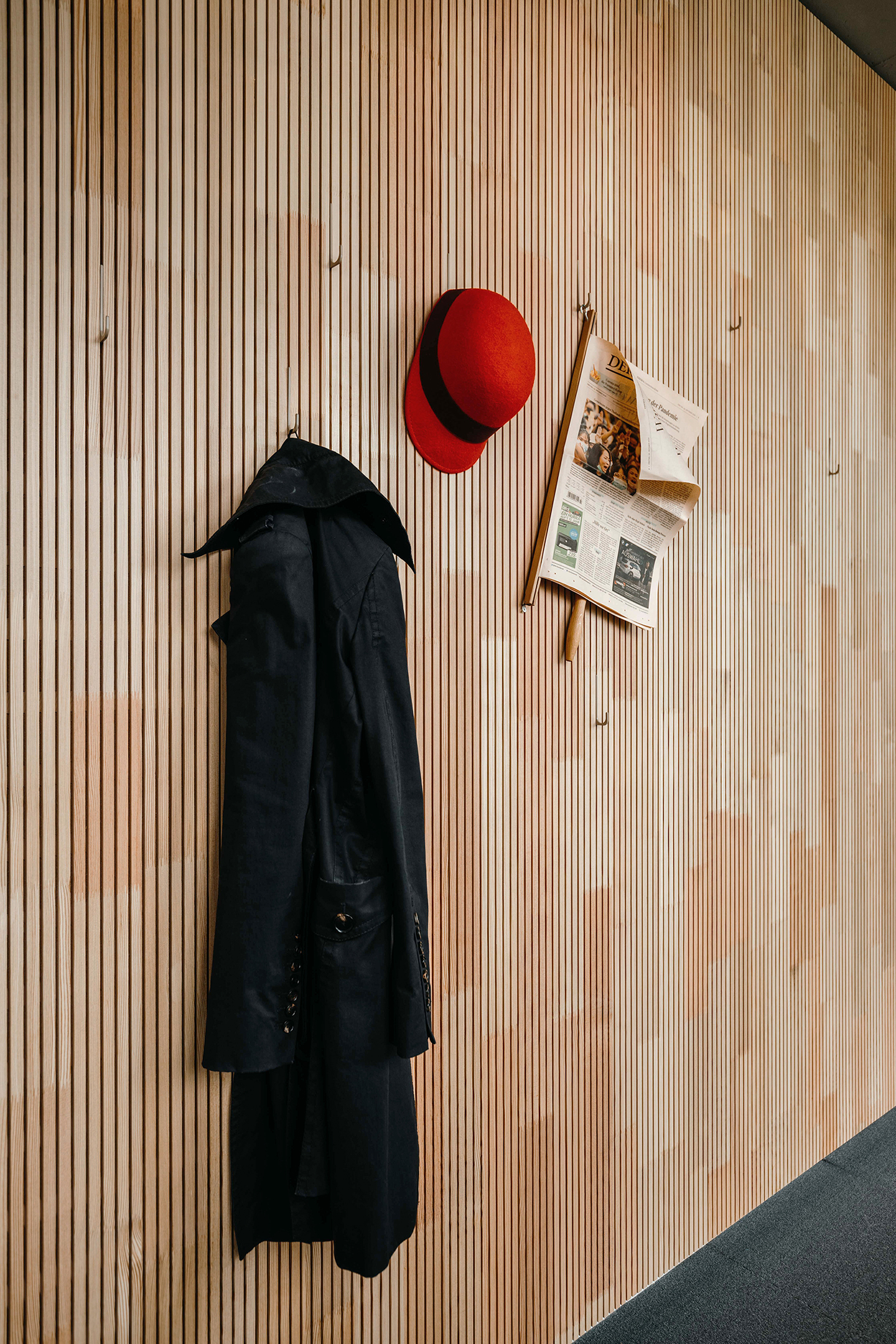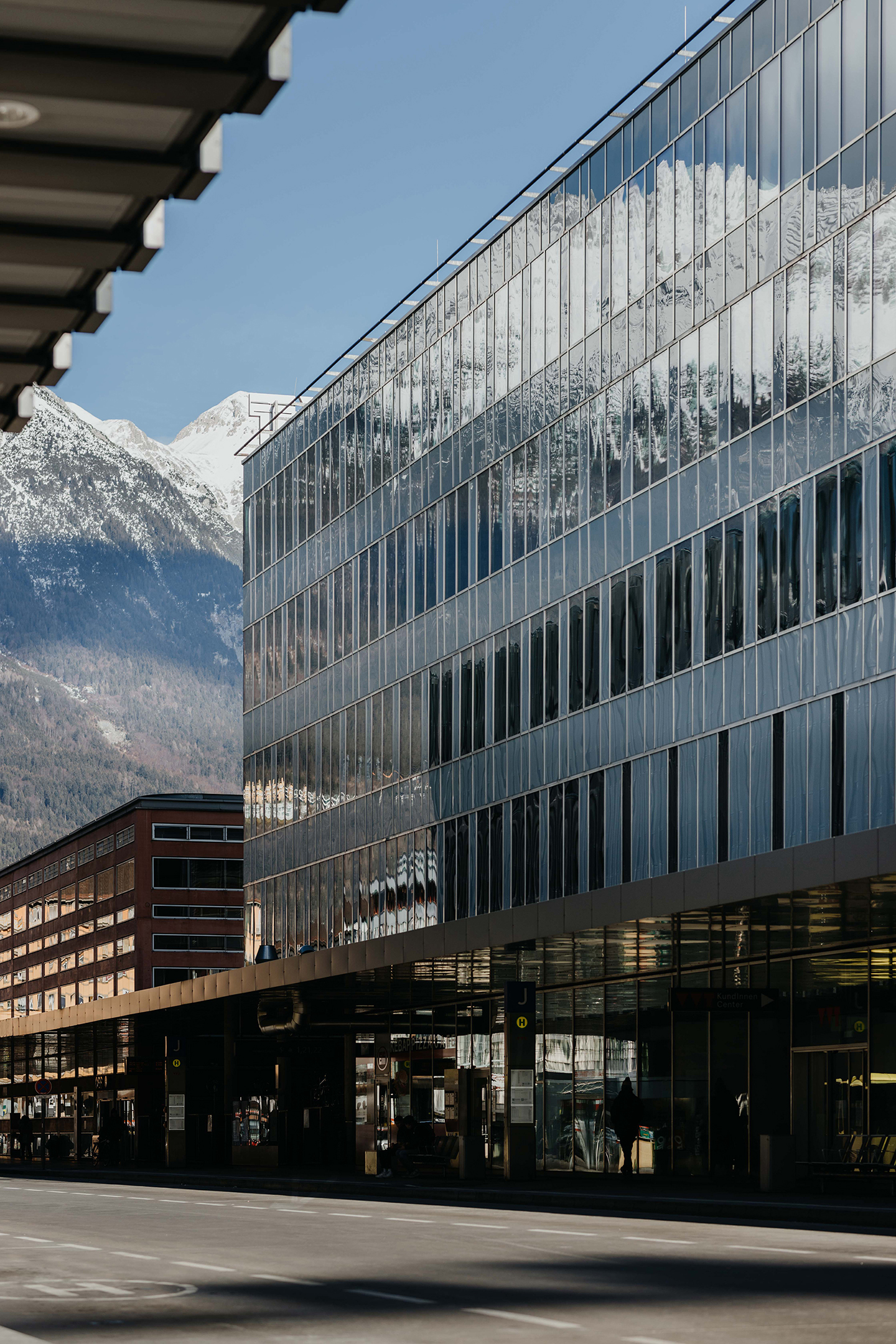 Photography: Charly Schwarz